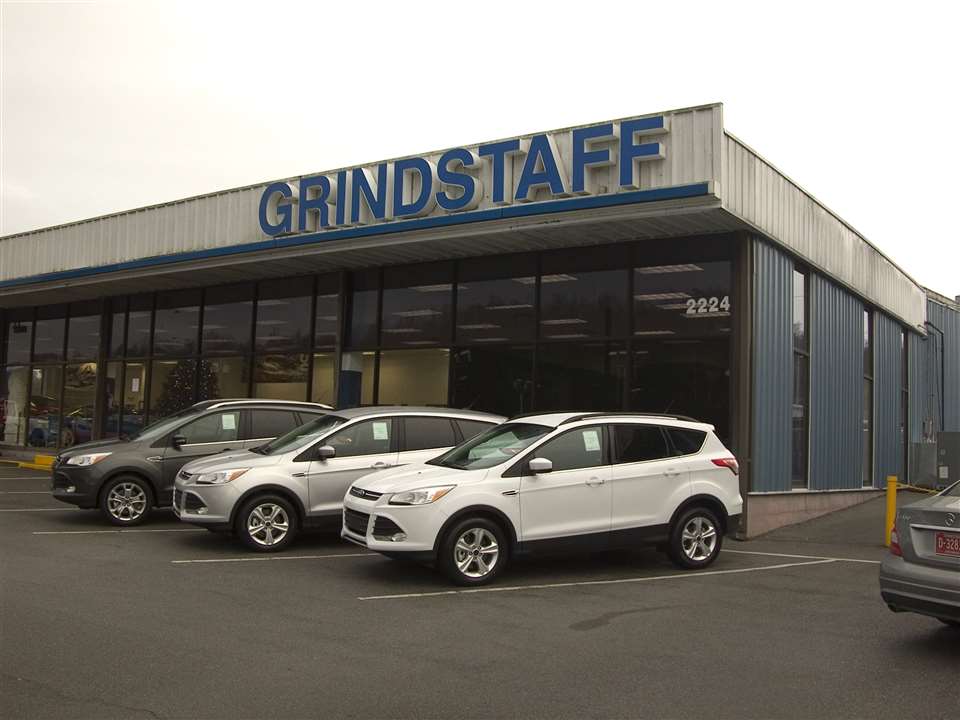 Learn Why Ford Drivers from Elizabethton, Johnson City, Bristol, Jonesborough and Piney FlatsChoose to do Business with Grindstaff Ford
Let's break down just how much we have to offer here at Grindstaff Ford, so you can feel more at home from the second you walk through the doors to our showroom.
Not only do we offer an awesome array of excellent new Ford models on location, but we also have a huge inventory of used cars at our dealership as well. When you select the perfect model for your automotive needs, our finance team will work with you to find the best way to make you a car owner, on the best possible car loan and Ford lease for your specific needs.
Once you're an owner, Grindstaff Ford is still here to help you have the best experience possible. Our customers love our on-site car service and maintenance staff and department, where highly trained technicians use the best equipment and only certified Ford parts on your car, keeping your model running smoothly and reliably for years to come.
For the entire car buying and ownership process, Grindstaff Ford is here to help. If you are interested in more information about any of the products or services we have to offer here, come in and visit us soon! We are located at 2224 West Elk Avenue Elizabethton, Tennessee, and proudly serve drivers from Johnson City, Bristol, Jonesborough and Piney Flatsas well.